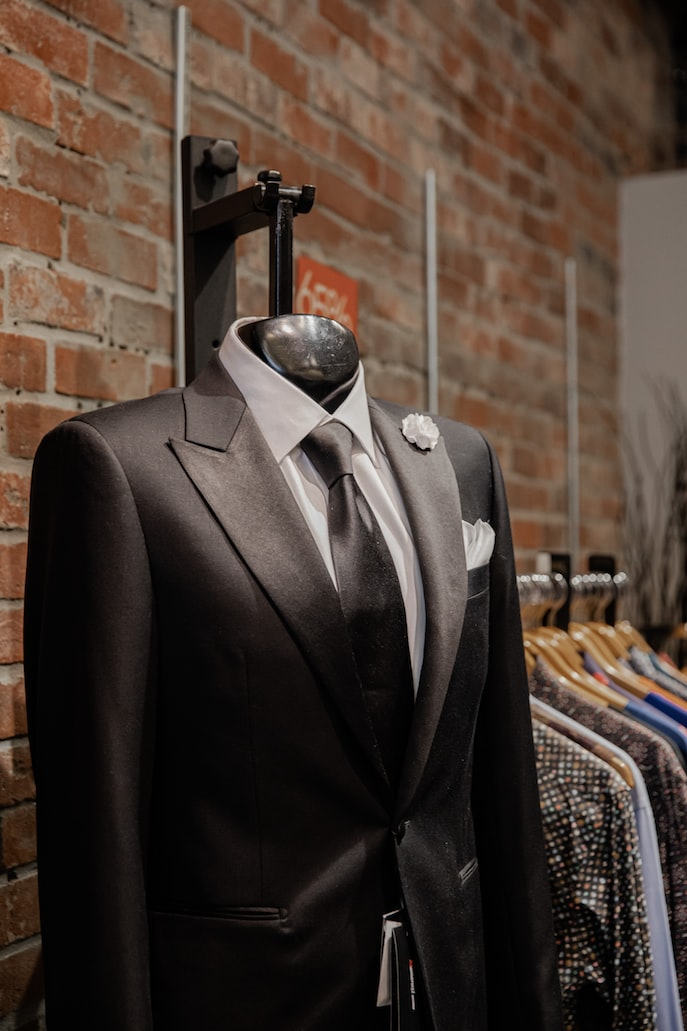 Mastering the Art of Men's Formal outfit for Unshakable Confidence
Imagine this: You stride into a room, and all eyes gravitate toward you. Whispers of admiration follow your every move. Your secret? It's not just charisma – it's the mastery of selecting the perfect men's formal outfit. In a world where first impressions are lightning-fast, your attire carries profound influence, speaking volumes before you even speak a word.
Navigating the sea of fabrics, patterns, and styles when choosing a men's formal outfit can be intimidating. The questions are endless: Is this shade of navy right? Suit or tuxedo? The choices can be overwhelming, leading to doubt and uncertainty.
But fear not! This blog is your guiding light through the world of mens formal attire. We're here to demystify the complexities, bolster your knowledge, and boost your confidence. Together, we'll unravel the power of formal wear, helping you stand out, gain confidence, and capture every room's attention.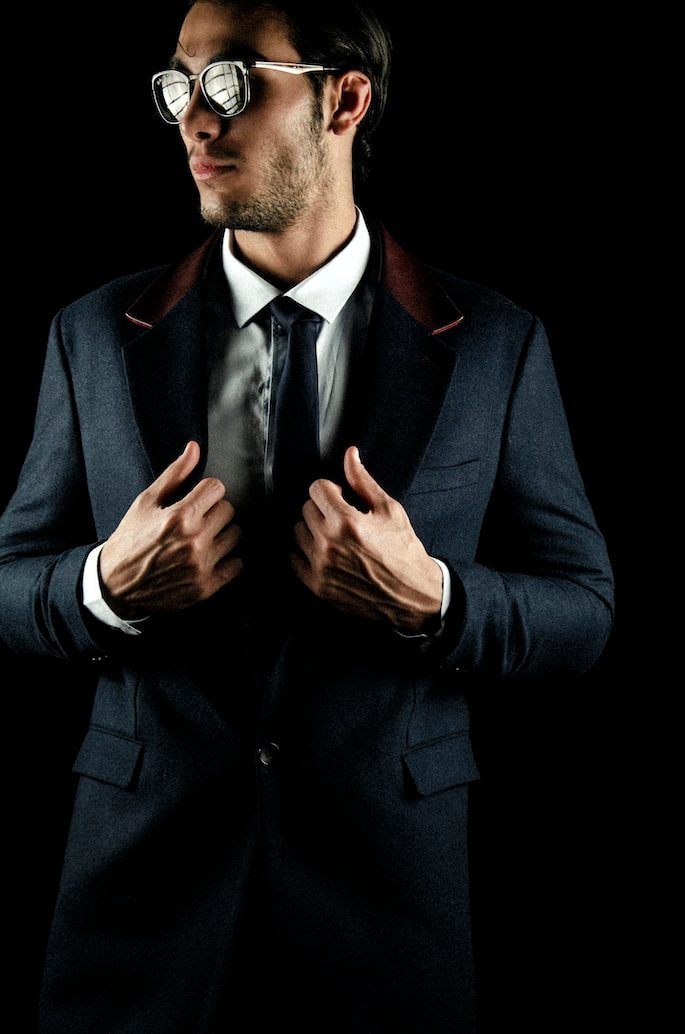 Understanding the Occasion
Men's Formal outfit The first step in mastering the art of men's formal wear is understanding the occasion you're attending. Differentiating between various events and their formal dress codes is crucial.
Black-tie Events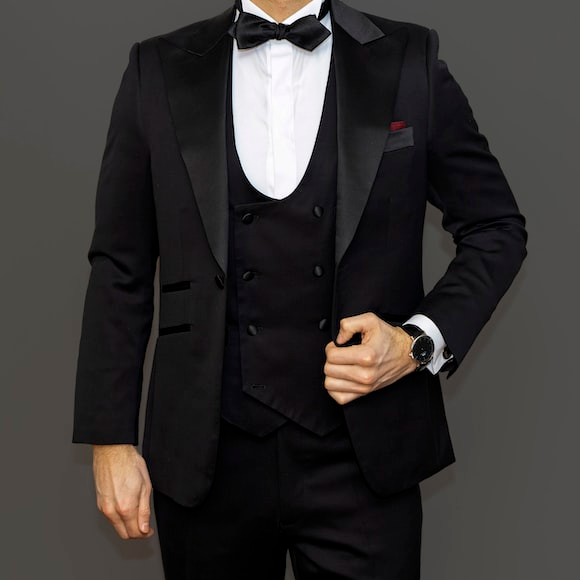 They're often the epitome of glamor and require a high level of formality. Men are expected to wear black tuxedos, aired by a crisp dress shirt and a black bow tie. You can decide to wear a waistcoat to complement your attire. The focus is to create a timeless and sophisticated look.
Examples include red carpet premieres, award ceremonies, and formal weddings.
Semi-Formal Events
Men's Formal outfit Semi-formal events offer a bit more flexibility while still demanding a polished look. Here, you can express your style with smart shoes and accessories like a pocket square or a stylish tie. Whether it's a cocktail party, a holiday gathering, or a graduation ceremony, semi-formal dress code strikes the right balance between refinement and individuality.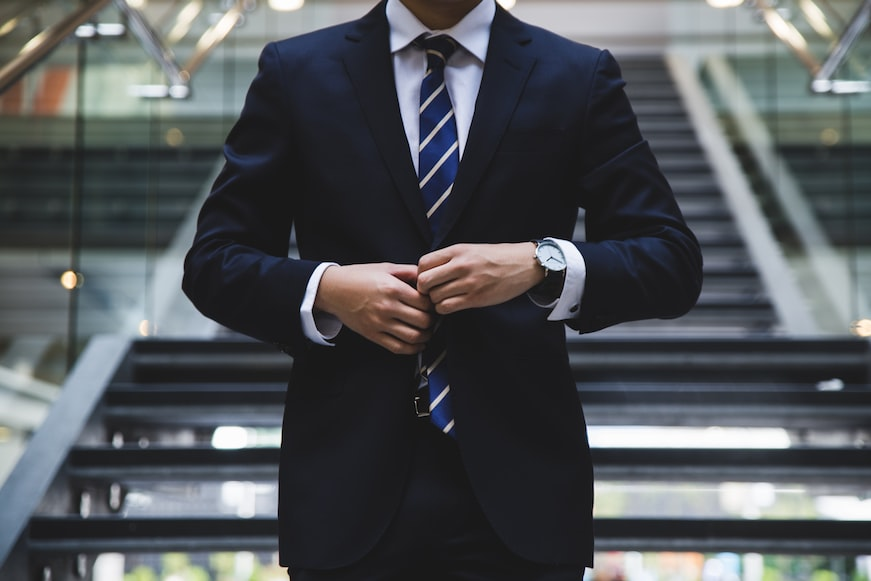 White-Tie Events
White-tie events are the zenith of formal events. Men can wear a black-tailed jacket paired with a white wing-collar shirt and a white bow tie. Black patent leather shoes are the standard footwear choice for white tie events.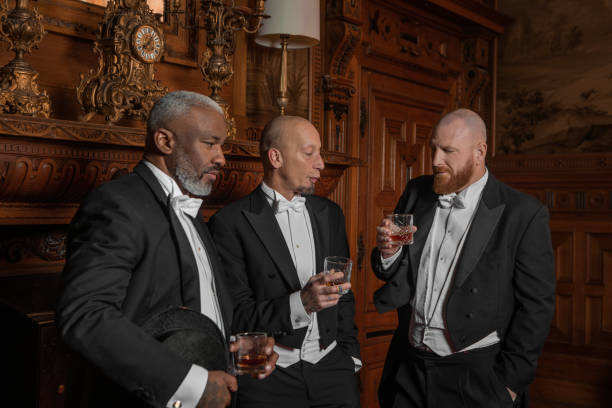 To complete the ensemble, consider wearing a white waistcoat, socks, white gloves, and a black top hat. These accessories add to the overall formality and elegance of the look.
Examples of white-tie events include royal and high-level diplomatic gatherings.
Formal Events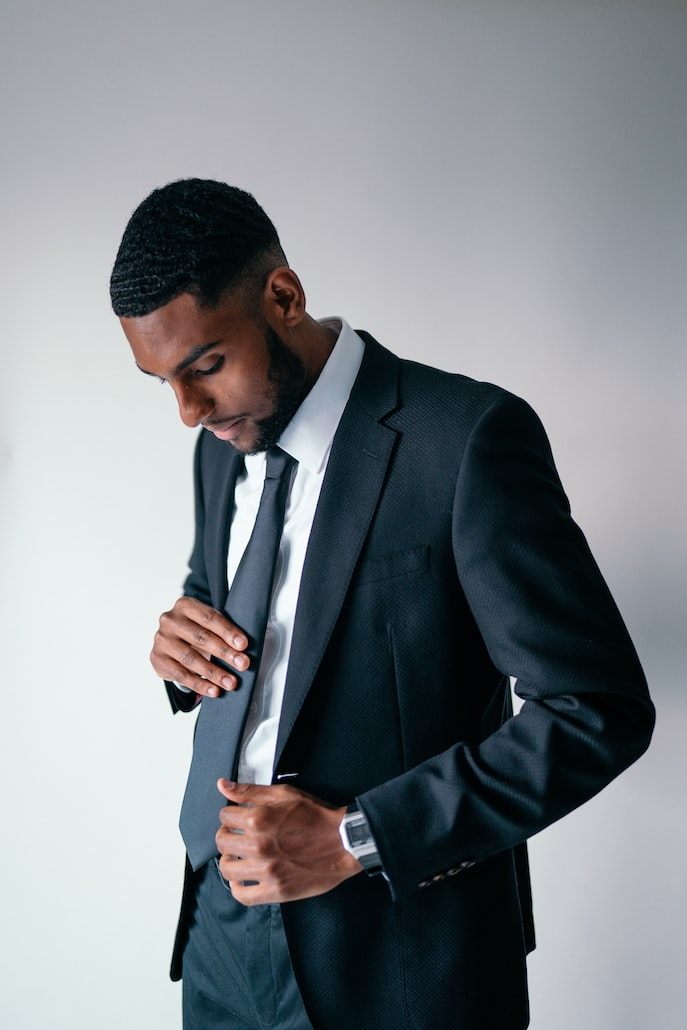 When attending formal events, you should wear attire that exudes sophistication and refinement.
Formal events often call for well-fitted suits or tuxedos. Suits are appropriate for a range of formal occasions, while tuxedos are typically reserved for black tie events within the formal category. You can opt for a white or light-coloured shirt with a matching tie. Cufflinks, pocket squares, and tie bars can be added for extra flair. Leather dress shoes, whether black or brown, are suitable for formal events. They should be shoned and well-maintained.
Examples of formal events include galas, opera openings, and state dinners.
Business Formal Events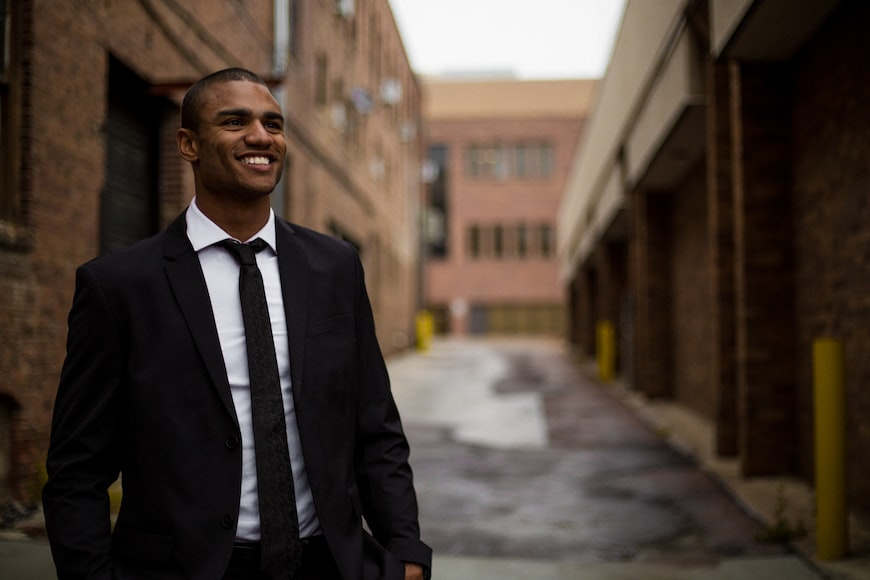 Business formal occasion requires a professional appearance. A well-tailored suit, dress shirt, and tie are essential. Opt for conservative colors like navy or charcoal gray, showcasing a polished appearance that exudes confidence and competence. It's crucial to adhere to this dress code for meetings, job interviews, or corporate conferences.
Casual Events
Casual events represent a relaxed and informal atmosphere where comfort and personal style is prioritized over strict dress codes.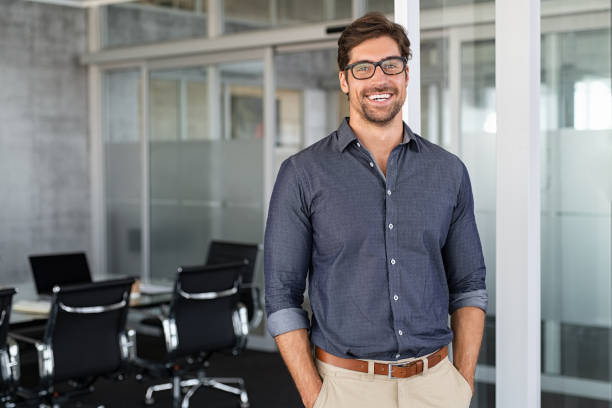 Men attending casual events have a variety of shirt options to wear including button-down shirts, polo or T-shirts. Depending on the weather, you might consider adding a light jacket, hoodie, or sweater for layering.
Chinos trousers or jeans are acceptable choices. Simple shoes like sneakers, loafers, boat shoes, or clean, well-maintained sandals are suitable for casual events. Casual events often allow for more personal expression in men's clothing choices. You can incorporate colors, patterns, and graphic tees that reflect your style.
Now that we've covered the basics and you know what to wear for each formal occasion, let's explain in detail each element of your formal outfit.
The Classic Suit
Colour: The color of your suit speaks a lot about your personality and the occasion. A charcoal gray or navy suit exudes professionalism and versatility, while a black suit exudes power and formality.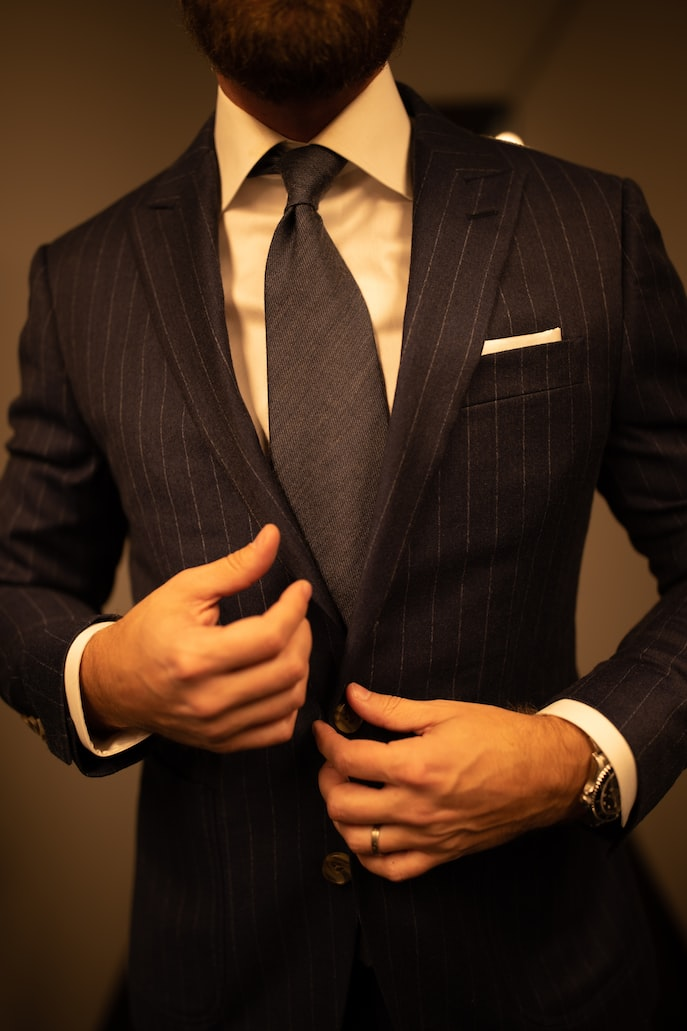 Fit: Just as the color of the suit is significant, the importance of the fit cannot be overemphasized.
A well-fitted suit is the foundation of a sharp formal look. It enhances your physique, provides comfort, makes you look smart, and boosts your confidence. An ill-fitting suit can detract from your overall appearance, so investing in tailoring is crucial.
The role of a tailor in achieving the perfect fit cannot be overemphasized.
Tailors are skilled in adjusting your suit to your unique body shape. They can also help to make alterations to your jacket, trousers, and sleeves to ensure a precise fit.
Don't forget, it's not just about how a suit looks but also how it makes you feel.
Material for mens formal wear
The choice of suit fabric is pivotal as it affects your comfort and appearance. Wool is a popular choice due to its breathability and versatility. Lightweight wool is ideal for warmer climates, while heavier wool suits are suitable for colder seasons. The fabric choice should also align with the formality of the event.
Texture
Textured fabric like tweed, herringbone, or pinstripes can elevate your formal attire. They add depth and character to your outfit, making your men's formal attire stand out. Textured suits are often suitable for semi-formal, or business-casual events, allowing you to showcase your style uniquely.
Dressing Shirts and Ties
The shirt and tie combo plays a crucial role in mens formal outfit: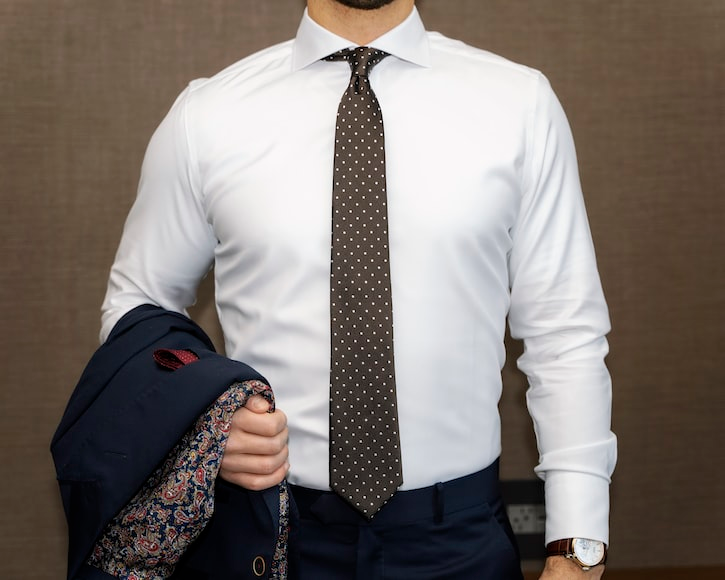 Shirt: A high-quality dress shirt is the unsung hero of your outfit. It forms the canvas on which your suit and tie create a masterpiece. Pay attention to collar and cuff styles; they can influence the overall look. The right dress shirt not only makes you feel comfortable but also adds an extra layer of sophistication to your outfit.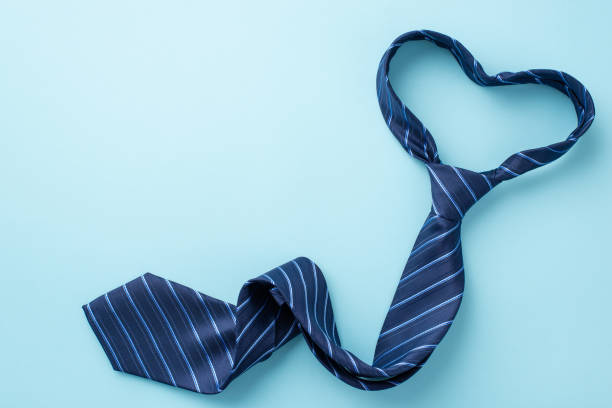 Tie: Choosing the right tie is an art in itself. You should consider the occasion and color of your suit when selecting a tie. A classic silk tie in a solid color or subtle pattern is a safe bet for most formal events.
Accessories
Subtly express your personality with accessories like a unique tie, cufflinks or a distinctive pocket square. These small additions allow you to make a statement while staying within the boundaries of mens formal wear.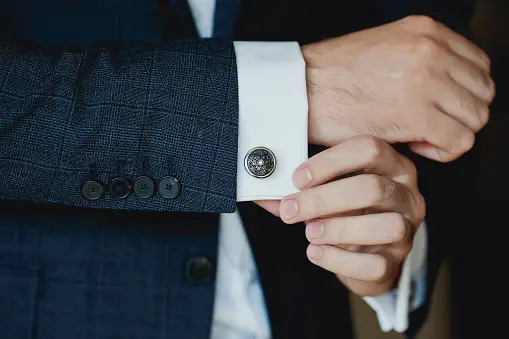 Elegance of the Bow Tie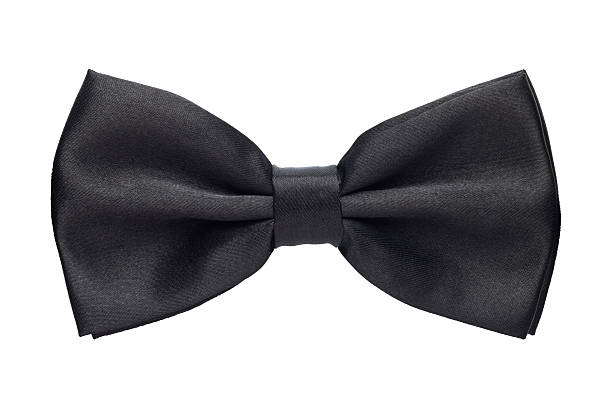 For black-tie events, nothing exudes elegance quite like a black bow. It's the embodiment of classic formal wear. Black is the epitome of sophistication. It's versatile, timeless, and matches any tuxedo or formal suit effortlessly. It symbolizes understated confidence and style.
The Tuxedo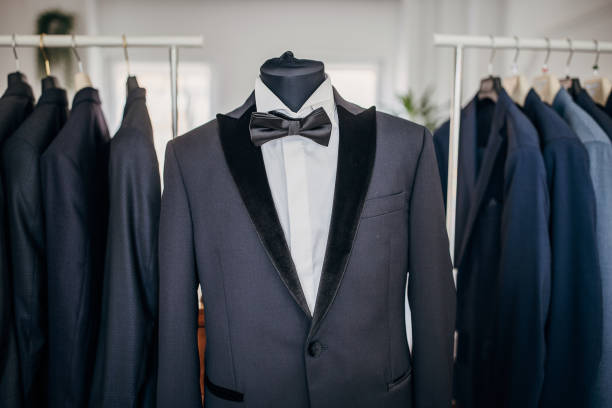 When attending a black-tie event, consider a black tuxedo with a black satin lapel. It's the epitome of elegance and tradition.
The classic black tuxedo is a cornerstone of formal wear. It consists of black jacket, black trousers, white dress shirts, black bow tie, and black patent leather shoe.
Footwear Matters in formal dress code
A pair of leather dress shoes exude a sense of professionalism and formality, making them a perfect match for formal occasions. Their sleek appearance complements a well-tailored suit, adding sophistication to your overall look.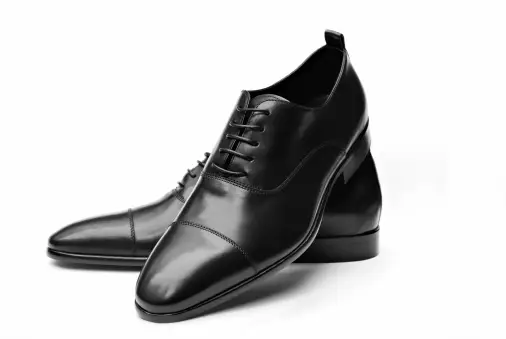 It's not enough to have these shoes alone, they need utmost maintenance. You have to regularly care for them. This involves cleaning off dirt and dust, conditioning the leather to prevent cracks, and polishing them to maintain their shine.
Invest in high-quality leather dress shoes and maintain their shine.
Personal Expression
Your expression in formal attire can be minute yet impactful. Consider your choice of accessories and go for colours or patterns that resonate with your personality while remaining within the formal dress code boundaries.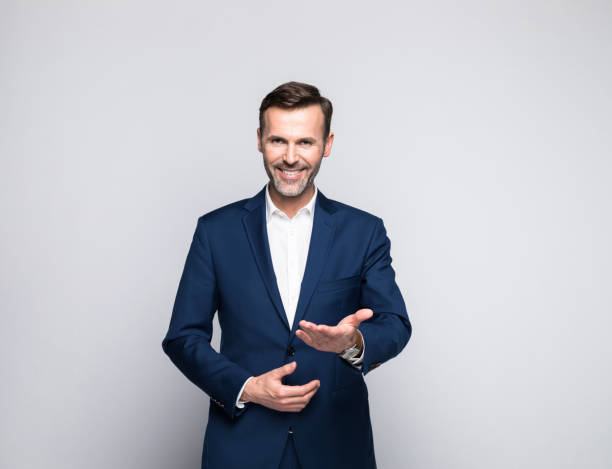 Grooming and Personal Care
Your appearance extends beyond your dressing. Grooming is about presenting yourself in the best possible way by paying attention to your hair, facial hair, and skin, especially when dressing formally, to achieve a smart and well-groomed look. A well-groomed appearance is a perfect complement to your men's formal attire.
Matching Formal Attire to the Occasion
Always consider the event and setting when choosing your formal attire. A black tuxedo might be perfect for a black-tie gala, but it's extravagant for a casual date night.
Wrapping Up
As we conclude this comprehensive guide to men's formal outfits, remember that your attire is a canvas for self-expression. By understanding the nuances of formal attire, you can confidently express your unique style on any formal or semi-formal occasion. Whether you go for a classic look or a more modern interpretation, the goal is to feel comfortable and confident in your choices.
So, be free to explore the world of men's formal outfits and reflect your personality through your dressing. With the right knowledge and a touch of personal flair, you'll always be suited for success.
Ready to boost your confidence and leave a lasting impression with the perfect formal outfit? Explore our expert tips, shop for timeless pieces, and step into a world of newfound confidence. Don't wait – embrace your inner gentleman now!
If you found this article helpful, do well to add your comment below the post.
You can also share your email to get more updates on our fashion, beauty, and wellness articles.