In this article, we delve into the enchanting world of Gucci perfumes, exploring their exquisite compositions, the artistic inspirations behind them, and the allure they bring to those who embrace them. Prepare to embark on a fragrant voyage that will awaken your senses and leave an indelible impression.
Gucci, a renowned name in the fashion industry, extends its artistry to the realm of perfumery, offering a collection of scents that exude sophistication, allure, and a distinctive character. With a rich heritage and a commitment to craftsmanship, Gucci perfumes encapsulate the brand's iconic aesthetic, seamlessly blending captivating notes to create olfactory masterpieces.
Who Created Gucci Perfumes
Gucci perfumes are created by the Italian luxury fashion brand Gucci. The brand was founded in 1921 by Italian businessman Guccio Gucci in Florence, Italy. While Gucci initially focused on leather goods and fashion accessories, it expanded its product offerings over the years, including the creation of fragrance lines.
The creation of Gucci perfumes involves collaboration with renowned perfumers and fragrance houses. These collaborations bring together the expertise of perfumers with the creative vision of Gucci to develop captivating and distinctive scents that align with the brand's aesthetic and values.
Over the years, Gucci has released numerous popular and iconic fragrances, including Gucci Guilty, Gucci Bloom, Gucci Flora, Gucci Memoire d'une Odeur, and many more. Each perfume is crafted to evoke a specific mood, tell a story, and enhance the overall sensory experience associated with the Gucci brand.
It's important to note that specific perfumes within the Gucci fragrances may be credited to different perfumers like Michel Almairac, as the brand collaborates with different noses (perfumers) to create individual scents. These collaborations bring a diverse range of olfactory expertise to the creation process, resulting in a varied and distinctive Gucci perfume portfolio.
Top benefits of most popular Gucci perfumes
Exquisite Fragrance: Gucci perfumes offer a wide range of captivating scents crafted with meticulous attention to detail, resulting in unique and luxurious fragrances that elevate your personal style and leave a lasting impression.
Long-lasting and Well-Blended Formulations: most popular Gucci colognes or Gucci fragrances' long-lasting scent notes are one unique feature of the men's edition or unisex eau de toilette. The fragrances are carefully blended to ensure a harmonious balance between the top, middle, and base notes like patchouli, musk, vanilla, and cedar. This meticulous craftsmanship results in perfumes that leave the user smelling captivating and also last throughout the day, ensuring a consistent and pleasant scent experience.
The List Of Our Top 10 Gucci Perfumes In 2023
Gucci Bloom – the Gucci no 1 perfume that has received wide applause. A floral fragrance with notes of tuberose, jasmine, and Rangoon creeper.
Gucci Guilty – A seductive and sensual scent with notes of mandarin, pink pepper, and patchouli.
Gucci Flora – A light and feminine fragrance with peony, rose, and osmanthus notes.
Gucci Mémoire d'une Odeur – A gender-neutral fragrance with notes of Roman chamomile, jasmine, and sandalwood.
Gucci Rush – A perfume with a bold and energetic scent with notes of peach, gardenia, and patchouli.
Gucci Guilty Absolute – A perfume with a woody fragrance with notes of leather, cypress, and patchouli.
Gucci Envy Me – A youthful and playful scent with notes of pink peony, jasmine, and pineapple.
Gucci Premiere – A sophisticated fragrance with notes of bergamot, orange blossom, and leather.
Gucci Bamboo – A modern and elegant scent with notes of bergamot, lily, and sandalwood.
Gucci Intense Oud – A luxurious fragrance with notes of oud, amber, and leather.
Best Features of The top 10 Gucci Perfume
Gucci is renowned for its exquisite perfumes that combine luxury, sophistication, and unique scent compositions. Here are the top benefits of some of Gucci's most popular perfumes:
1. Gucci Bloom gucci no 1 eau de parfum:
Floral elegance: Gucci Bloom is celebrated for its lush and feminine floral scent. It features a harmonious combination of white flowers such as jasmine, tuberose, and Rangoon creeper, creating a delicate and captivating fragrance.
Modern and sophisticated: With its contemporary floral composition, Gucci Bloom embodies a modern interpretation of classic floral fragrances. It appeals to individuals who appreciate refined and sophisticated scents.
All-season fragrance: Gucci Bloom is versatile and suitable for all seasons, providing a fresh and uplifting aroma that can be enjoyed year-round.
2. Gucci Guilty (guilty pour, guilty intense):
Seductive and captivating: Gucci Guilty is known for its alluring and sensual scent that exudes confidence and seduction. It has a blend of floral and fruity notes with a hint of spice, creating a bold and captivating fragrance.
Versatile appeal: Gucci Guilty appeals to a wide range of individuals due to its versatility. It can be worn during both daytime and evening occasions, making it suitable for various settings.
Long-lasting performance: This perfume offers long-lasting longevity and sillage, ensuring that its captivating scent lingers throughout the day or night.
3. Gucci Flora
Graceful and feminine: Gucci Flora is recognized for its graceful and feminine character. Its blend of floral notes, including lavender, rose, and osmanthus, creates a delicate and romantic fragrance that exudes elegance.
Delightful longevity: Gucci Flora offers good longevity, allowing the fragrance to accompany you throughout the day without needing frequent reapplication.
Charming packaging: The perfumes from the Gucci Flora collection are presented in beautifully designed flacons adorned with iconic Gucci floral patterns, adding an extra touch of charm to the overall experience.
4. Gucci Memoire d'une Odeur:
Unisex appeal: Gucci Memoire d'une Odeur is a gender-neutral fragrance that can be enjoyed by both men and women. It offers a unique olfactory experience that defies traditional gender boundaries.
Evocative and nostalgic: This perfume is known for its evocative and nostalgic scent, combining notes of Roman chamomile, Indian coral jasmine, and precious musks. It creates a sense of familiarity and nostalgia, reminiscent of cherished memories.
Artistic expression: Gucci Memoire d'une Odeur is often appreciated by those who seek perfumes that transcend conventional fragrance profiles. It represents an artistic and poetic expression through scent.
5. Gucci rush
Unique and Energetic: Gucci Rush stands out for its unconventional and vibrant composition. It embodies a sense of excitement and energy.
Floral-Fruity Aroma: The fragrance combines a mix of floral and fruity notes, creating a captivating scent that is both sweet and sensual.
Unisex Appeal: Gucci Rush is often considered a unisex fragrance, suitable for both men and women. It exudes a confident and seductive aura that can be appreciated by individuals of various tastes and preferences.
6. Gucci Guilty Absolute
Woody and Leather Accords: Gucci Guilty Absolute is characterized by a rich and intense woody aroma with prominent leather accords. These notes contribute to the fragrance's robust and masculine character.
Non-Traditional Structure: Gucci Guilty Absolute breaks away from traditional fragrance structures, offering a unique and unconventional olfactory experience. It challenges the norms and expectations associated with traditional men's fragrances.
Complexity and Depth: Gucci Guilty Absolute evolves, revealing additional layers of complexity. The fragrance develops on the skin, unveiling nuances of earthiness and warmth.
Masculine Sensuality: Gucci Guilty Absolute captures a sense of masculine sensuality and seduction. It exudes a confident and mysterious aura, making it well-suited for evening wear and special occasions.
7. Gucci Envy Me
Sweet and Sensual: Gucci Envy Me incorporates sweet and sensual undertones. The combination of floral and fruity notes, along with a hint of musk, creates a delicate and alluring balance.
Playful and Youthful Vibe: Gucci Envy Me is designed to capture a youthful spirit, expressing a sense of playfulness and confidence. It is a fragrance that resonates with those seeking a carefree and adventurous experience.
8. Gucci Premiere
Timeless Elegance: Gucci Premiere is designed to evoke a sense of timeless elegance and glamour. It captures the essence of a red carpet experience and the allure of Hollywood's golden era.
Floral and Woody Aroma: The fragrance blends floral and woody notes to create a sophisticated and well-balanced scent. It embodies a harmonious combination of femininity and strength
9. Gucci Bamboo
Suitable for All Ages: Gucci Bamboo is a fragrance that transcends age boundaries. It can be appreciated by women of all ages who appreciate its fresh, floral, and woody blend.
Resilient and Empowering: The fragrance draws inspiration from the bamboo plant, symbolizing strength, resilience, and flexibility. Gucci Bamboo aims to empower women and evoke a sense of confidence and determination.
Gucci Bamboo is a modern and elegant fragrance that was introduced in 2015. It is inspired by the strength and versatility of bamboo, symbolizing femininity, confidence, and resilience.
10. Gucci intense Oud
Oud Dominance: Gucci Intense Oud is a fragrance that prominently features oud as the central note. Oud, also known as agarwood, is a rich and highly valued ingredient known for its deep, woody, and luxurious scent.
Rich and Sensual: Gucci Intense Oud offers a rich and sensual olfactory experience. Combining oud with other complementary notes creates a warm, abundant, and alluring aroma.
Oriental Spices: The fragrance incorporates oriental spices to enhance its complexity and depth. Spicy notes such as saffron and cinnamon may be present, adding a touch of exotic allure to the composition.
Unisex Appeal: Gucci Intense Oud is often considered a unisex fragrance, suitable for both men and women. It offers a captivating and sophisticated scent that can be appreciated by individuals of different tastes and preferences.
Highlighting some of Gucci's eau de toilette and eau de parfum by most popular relevance
winter's spring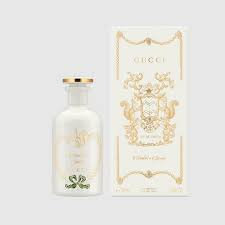 the virgin violet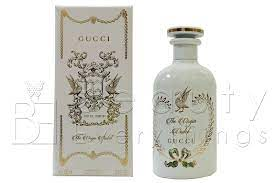 winter melody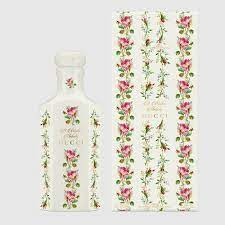 midnight stroll

moonlight serenade

tears of iris

eyes of the tiger

gloaming night
voice of the snake
chant for the nymph

love at your darkest

guilty intense


last day of summer
envy


song for the rose
flora gorgeous gardenia

flora gorgeous jasmine


bloom profumo di fiori

key notes of Gucci fragrances
vanilla
tuberose
Florence
musk
lavender
woody
amber
jasmine
Cedar
vetiver
Chinese honeysuckle
orange blossom
African freesia
water lily
patchouli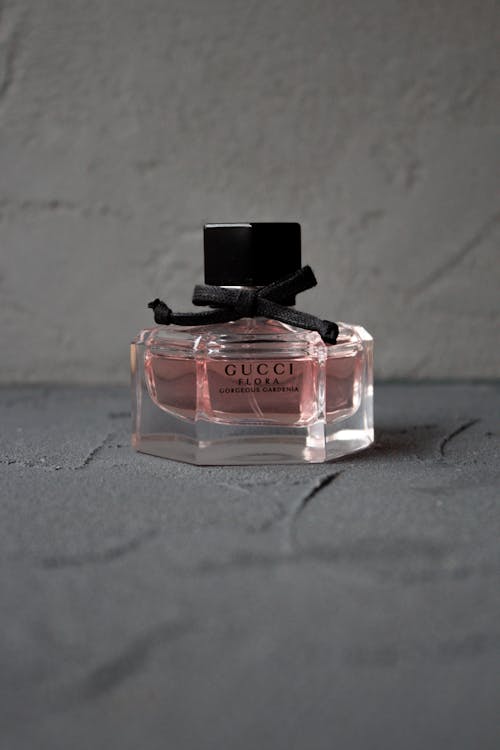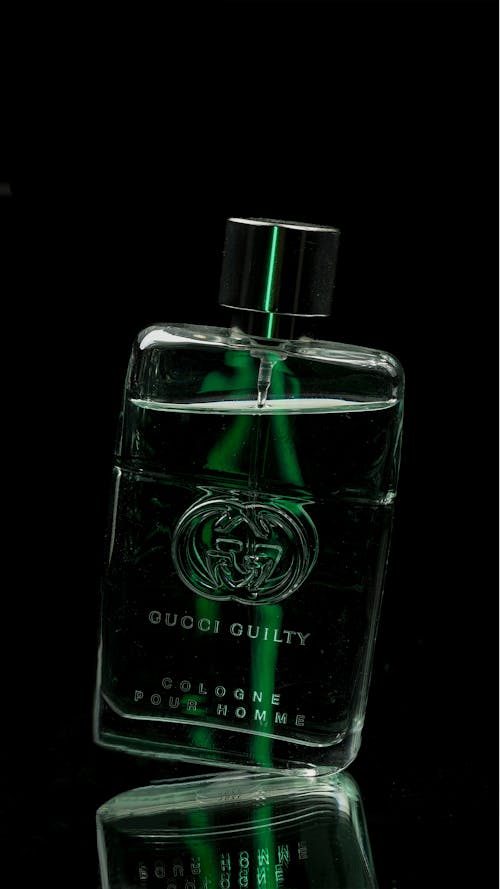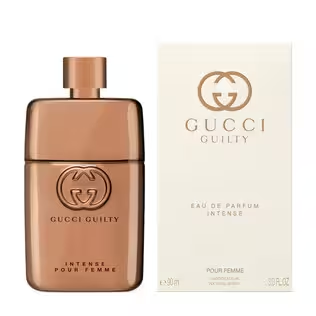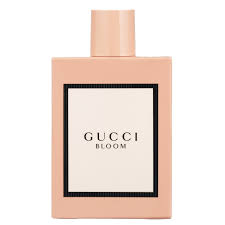 Gucci colognes Pricing
You can buy Gucci perfume at the official site for Gucci for a discounted amount to the usual Gucci perfume cost in other stores including shipping across the globe.
Gucci perfume Pros and Cons
Writing about Gucci perfumes allows enthusiasts to discuss and explore the brand's offerings, including their fragrance collection. Also, writing about these fragrances allows individuals to delve into the olfactory experience, analyzing and describing the notes, accords, and overall character of each perfume.
Gucci fragrances Pros
Gucci perfumes are known for their excellent longevity, allowing you to enjoy the captivating scent throughout the day without the need for frequent reapplication.
Wearing Gucci perfume can boost your confidence and help express your unique personality.
Whether you prefer fresh and youthful scents or sophisticated and elegant fragrances, Gucci has options to suit various tastes.
Gucci Cons
Limited Availability
Expensive Price Point
Strong Fragrance Intensity
gucci eau de parfum and eau de toilette Alternatives
Chanel
Dior
Tom Ford
Jo Malone
Yves Saint Laurent
Creed
Hermès
Maison Francis Kurkdjian
Gucci Guilty pour Case Study Or Personal Experience
A customer reviewed the Gucci guilty pour and this came out:
"I recently purchased a Gucci perfume, and I must say, I'm delighted with my purchase. The fragrance is simply divine and truly captures the essence of luxury. The scent composition is unique and captivating, with a perfect balance of floral and woody notes that create an unforgettable olfactory experience".
My Experience Using gucci flora gorgeous gardenia
"I recently purchased Gucci Flora Gorgeous Gardenia, and it has quickly become one of my favorite fragrances. From the moment I sprayed it on, I was captivated by its beautiful and enchanting scent. The floral notes are prominent, with a perfect balance of sweetness and freshness that is both elegant and uplifting.
What sets this fragrance apart for me is its versatility. It's perfect for any occasion, whether I'm attending a special event or simply going about my day. The scent is not overpowering but leaves a subtle, lingering trail that receives compliments wherever I go.